We have carried out a full risk assessment to ensure that the highest standards of safety are in place for everyone coming in to the school, the decisions were based on the location, the layout and how we could modify the interior set up so that it meets the new health and safety requirements.
BTEC level 5 diploma course
BTEC Level 5 Professional Diploma in Sports Massage and Remedial Soft Tissue Therapy Diploma
Our Diploma is designed for anyone with a serious interest in pursuing corrective soft tissue therapy as a career.
NLSSM will take you from start to finish, no prior learning necessary.
Our course offers the whole package, starting with assessment skills, postural and movement, treat with advanced soft tissue skills & implement rehabilitation programs. Be the 'go to person', the soft tissue specialist that can offer more.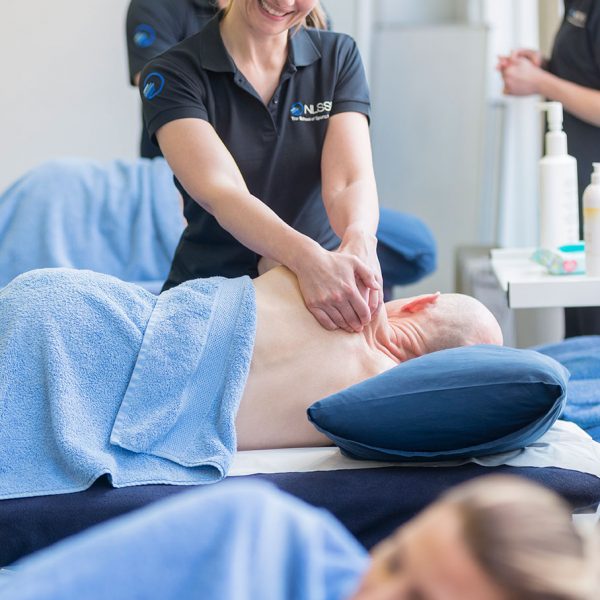 Prerequisites: You are a qualified Level 3 practitioner or have completed the Massage Introduction course. This course is for those aged 18+ years.
For further information please contact us if you want to have a chat or arrange to come in and see us.
If you do not have any massage background you will need to do the NLSSM Massage Introduction course or an equivalent course. If you have a qualification already please check with our office as to whether it is suitable.
Availability & registration
All courses in 2021 will be taking place at:
The Annexe, NLSSM, The Old Fire Station, Town Hall Approach Road, Tottenham, London, N15 4RX.
To see available enrolment dates, or to enroll on a course, please click the button below: