Whether you want to talk to us about our courses, book a massage, volunteer for student sessions or just simply pick our brains, your first port of call is always our office:
Telephone: 020 8885 6062
Email: cassandra@nlssm.com
Office Opening Hours: Monday-Friday 9am to 5pm.
Closed: Sat/Sun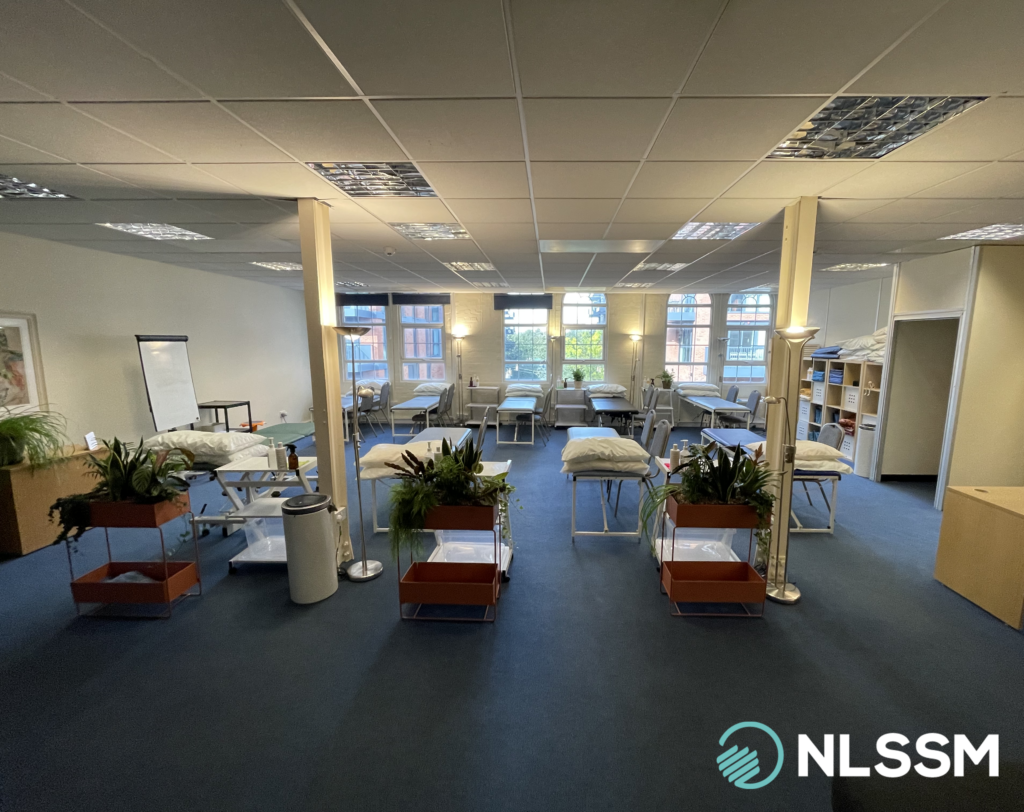 NLSSM The School of Sports Massage is located in North London. With fantastic public transport links (train, tube and bus) plus paid parking, we are easily accessible however you choose to get here.
Access to The Hub is through Berol House on Ashley Road.  
Address:
The Hub
Unit 3i & 3j
25 Ashley Road
London
N17 9LJ
The CS1 and CS4 (Cycle Superhighways) are both within 10 minutes walk, linking North London, through Central all the way to South London. You can find the route here, and you can find information about all the London Cycleways here. 
There are cycle bays for locking your bike out front of the building. There are paid parking bays available on-site, in the Berol Yard Car Park payable via the Pop Pay app (site code 10050). 
Additionally, please click here to see all the local parking spots in Haringey. 
NOTE: We suggest accessing Ashley road via Hale Road and NOT Watermead/Burdock. If you are driving down Ashley Road during term time, please be advised that you cannot turn right onto Burdock Road.