We have carried out a full risk assessment to ensure that the highest standards of safety are in place for everyone coming in to the school, the decisions were based on the location, the layout and how we could modify the interior set up so that it meets the new health and safety requirements.
The Massage Refresher Course is a practical one day course + online supporting material, covering the fundamental principles of massage.
It is suitable for both the novice and the working massage therapist. It will establish and improve your depth, sensitivity using effortless methods.
Techniques that will be covered include effleurage, petrissage and deep strokes, enabling you to give a top-to-toe deep tissue massage. Our focus will be to develop your skills, allowing you to give a safe and effective massage without stressing your hands.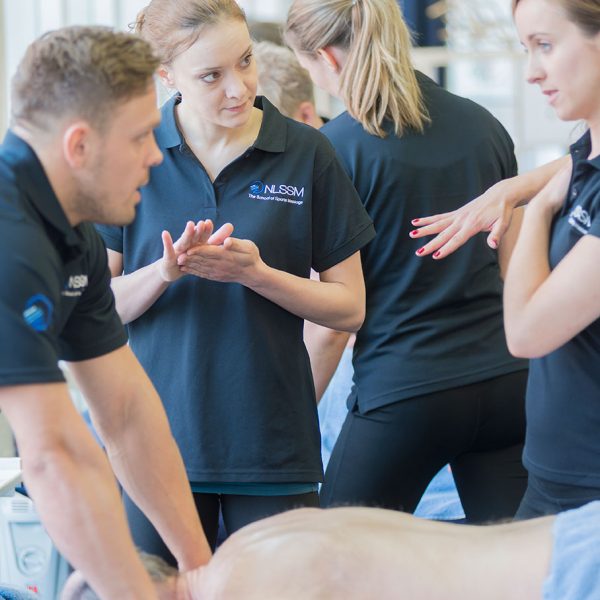 If you have answered yes to any of these questions then NLSSM's Massage Refresher course is for you.
This will be a diverse group of skilled or beginner therapists.  Everyone will be learning the principles of working both deeply & sensitively with ease. Increase your abilities by making adjustments to how you work. For whatever reason you choose to come to us we will ensure that your day is individualised for you.
This course is for those aged 18+ years. 
This course is not for you if…
…you want to go over anatomy or have questions about advanced techniques, or you're seeking new creative ideas, you would be better advised to book a one-to-one session with Susan to address your individual needs.
General overview of contraindications and benefits (also supported with online material)


Review different massage mediums and their use in massage. You will have a variety of lotions, waxes and oils to use and become familiar with.


Safety precautions surrounding the application of massage


Simple toweling procedures that will allow you to move your client with ease while ensuring their modesty


Achieving the optimum working height of the massage couch, taking into consideration all the factors that will help you determine the most effective working position (also supported with online material)


Developing an understanding of the correct body alignment and mechanics that will allow you to work deeply and sensitively while maintaining ease within yourself


Turning your client effectively while maintaining modesty


Massage strokes include light and deep effleurage & petrissage, transverse and longitudinal as well as deep strokes.


You will learn how to work effectively in the application of supportive techniques for wrist and fists while taking into account any pre-existing conditions such as hypermobility


Areas covered will be the front (anterior) and back (posterior) of lower limbs, the torso in prone, as well as the shoulders in both prone and supine.


A general overview of physiological effects of massage (also supported with online material)


Add on techniques will include assisted thumb, fingers and hands. Using the forearm, deep strokes across the body while maintaining ease within yourself.


How to work effectively and confidently in and around the pelvis without causing any unnecessary discomfort


Top tips in managing the clients arms, hands and shoulders in supine


An introduction to massaging necks in supine and prone positions


Working deeply and effectively into the shoulder and chest


At the end of the day you will have the opportunity to apply a top to toe massage using all the techniques that you have learnt over the course of the day. This is when it all comes together and you will be able to look back and be impressed with the abilities you have gained in such a short period of time.


There is an online portion of this course, to be completed before attending the practical workshop. The following modules are included:
Maintaining Client Modesty
Working Posture Principles
Contraindications in Massage
Career Options in Massage Therapy 
Self-Assessment of the Principles of Application
MANUAL THERAPY VIDEO PREVIEWS
This course is 90% practical. If you already have a massage qualification, but would like to refresh your skills and knowledge, this course covers techniques to help you work deeper and stronger. 
Check out a couple of previews below of the techniques you will be learning on the day. Full videos are available in the bonus online portion of the course. 
Availability & registration
All courses in 2021 will be taking place at:
The Annexe, NLSSM, The Old Fire Station, Town Hall Approach Road, Tottenham, London, N15 4RX.
To see available enrolment dates, cost or to enroll on a course, please click the button below: