This qualification offers our graduates so many opportunities. One of the questions we are often asked is, how did our past graduates end up using the qualification they received, and in what form? 
Of course, each person comes with their own life experiences and reasons for doing this course, all of which should be embraced. The beauty of this work is you can make it your own. You will make yourself unique by following your vision of where you want to go and how you want to use the training. It is important to understand the value that you bring to this form of work.
In a profession that has so many avenues to take, how do you choose?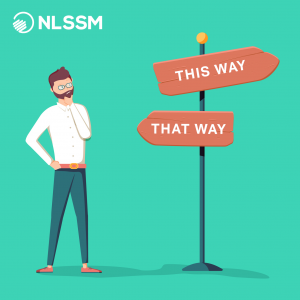 I often ask students to write down their reason for choosing this career so that, as they are doing the course, our future therapists can visualise the reality of how they can make it their own.
My varied career has included dance, nursing, exercise and sports massage, all of which I have integrated into my massage therapy. You might be coming from an acting career in a theatre setting. and as an actor, you will understand the demands placed on you. Skills such as how to use the stage, how to work with a variety of people and the long hours, all transferable and comparable to massage.
Maybe you work in an office setting that uses computers, you will understand the repetitive nature of sitting at a computer all day and what that can do to the body.
You are already the expert in an area of life, your understanding of this and the ability to empathise with clients who work under these conditions can have great value.
So, life experience can play an important role in the direction you take with your qualification.
Another route that has led therapists to train with us is having been a client themselves, discovering the key to their recovery was having experienced being treated by one of our graduates, or possibly you have gone down the route of being an athlete who has been rehabilitated by a remedial soft tissue therapist? Again, maybe your line of work places high demands on you such that it has resulted in an injury or a soft tissue condition wherein massage set you on the road to recovery?
Whatever your reason for wanting to change careers, if the idea of working as a manual therapist in a field that requires both hands on skills and intelligence excites you, you're in the right place.  One thing we can promise, is not to set you up with routines, or limit your ability to explore a wide range of areas and industries in which you may choose to work.
Where do our graduates go?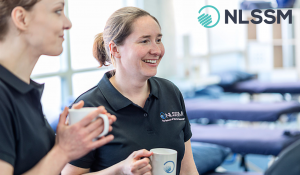 We have witnessed an extraordinary range of directions our graduates have taken; some choose to work in elite sport (we provide opportunities for you to apply for work placement so you can explore this option). Others go on to work within a clinical health care setting alongside other health care providers.  Many have come to me to specialise in oncology, enabling them to offer their skills to a very specific group of clientele. Others have opened their own clinics and many have combined bits of all of the above. 
You can view some of these stories on the 'where are our graduates now?' page, but this is only a tiny sample. Our graduates stories are obviously not limited to these, there are a lot more of our graduates out there that have gone on to take their skills to unusual areas of work.
Many have used the qualification as a platform to further qualify as osteopaths, physiotherapist or sports therapists. However, the majority have learned that their training with us has provided them with a strong foundation to take them forward in this profession. 
I recommend that you choose your focus by setting your intention from the start. That way throughout your time with us you will develop it and this will help you stand out from the ever increasing crowd.
There are a lot of massage courses available now so how do you choose?
This really is for another article but some are less expensive and some, like ours, have a higher price.  But like most things in life, you get for what you pay for. Even though it might seem like a big expenditure initially, this course offers value for money, especially when it comes to reputation. In the job market, this can be critical.  Ultimately you will actually find yourself saving yourself both time and money as, in all likelihood, this will be the only course you need to take.
Our level 5 course offers you numerous options, directions and a solid foundation on which you simply need to add your own va va voom in order to create an exciting and successful career for yourself.
Are you looking for more information about our Level 5 Diploma?
Our massage course is designed for anyone with a serious interest in pursuing corrective soft tissue therapy as a career.
NLSSM will take you from start to finish, no prior learning necessary.
For full information including course costs, dates and location, visit our Diploma page.