by Esther Tang, B.Ost, BA (Hons), Dip NLSSM, FRCms, FRA
Do you want to increase your knowledge of Anatomy and Physiology? This is a 3 part video series that covers the basics of The Skeletal System. 
In these videos you will learn the pathologies, structure, function and growth of the skeletal system, as well as the structure and classification of bones. Plus! This rental includes a CPD certificate of completion for your records. 
Rent this 3 part video series now and have 7 days access to view as many time as you like.
Run time: 1 hour, 20 minutes approx.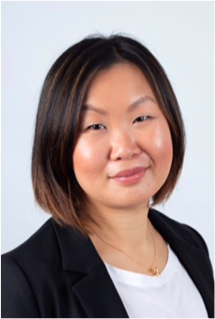 Esther originally trained at NLSSM. Her passion for learning has led her to complete an Osteopathy degree at the London School of Osteopathy (LSO). She works in private practice offering a patient centred approach to rehabilitation and performance. Esther enjoys teaching and loves to help her students' in their learning journey.
Esther's early sporting life was spent in BJJ (Brazilian Jiu-Jitsu) where she became the second woman in the UK to be promoted to rank of black belt. She also has experience in Judo, wrestling, powerlifting and climbing.