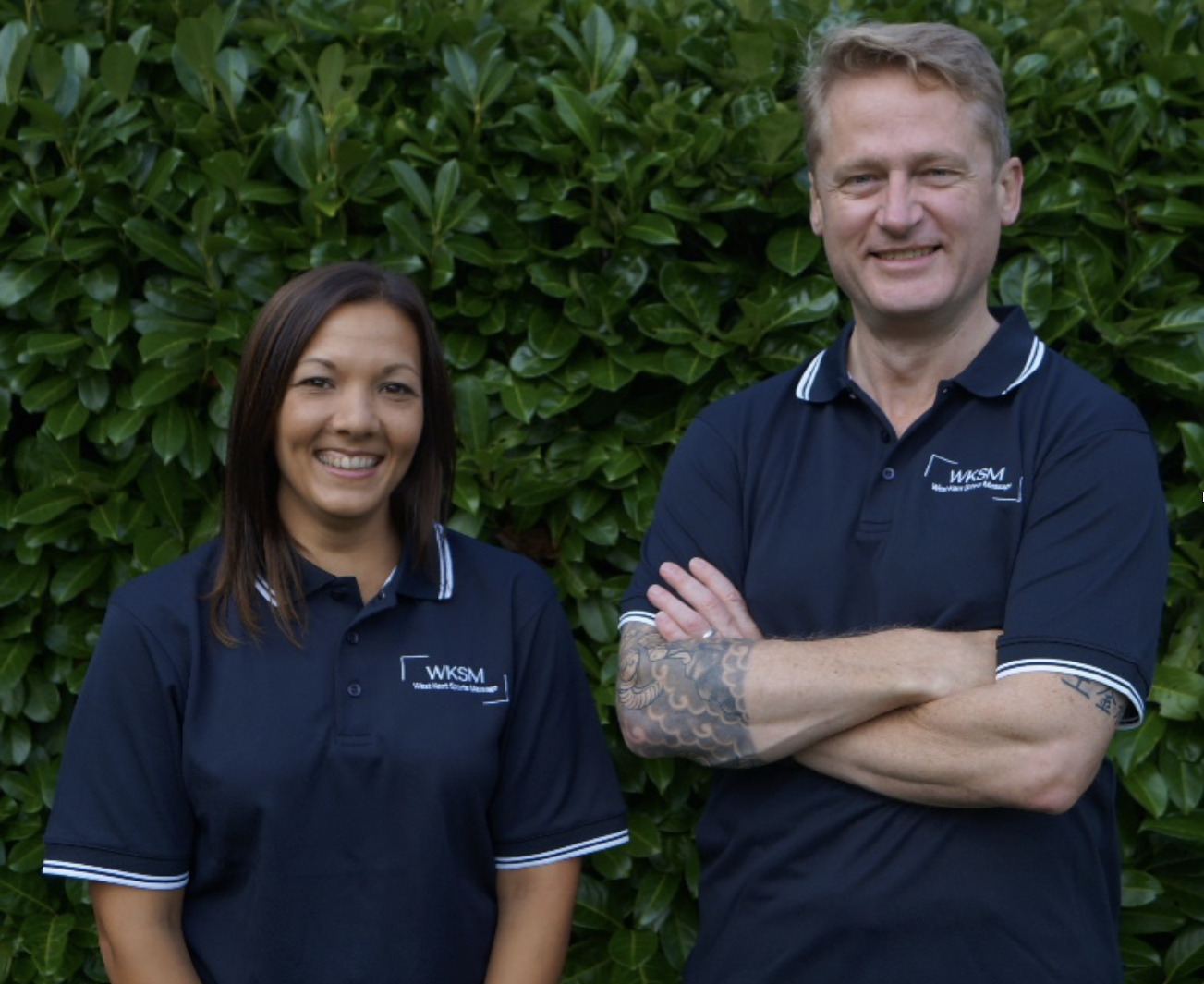 Rachel Holcroft and Graeme Bayley
West Kent Sports Massage, Private Clinic
We met on our course at NLSSM and recognised that we had a similar passion for excellence, so kept in touch after graduating whilst building our own separate businesses.
Over time we realised we would benefit from merging our businesses to support each other by sharing knowledge, experience, workload and clients, and in July 2021 we co-founded West Kent Sports Massage.
WKSM has grown considerably since then, looking after clients needing just day to day care to specialist work for elite athletes in athletics and racket sports up to Team GB level. We are not affiliated to anyone and do not seek out awards, retaining our independence to allow us to serve all comers, and our business has established itself such that the vast majority of our new clients come through recommendation.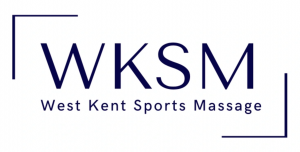 Our experience and first-hand knowledge of sports has allowed us to work with a wide spectrum of clients, and we consciously decided not to tie ourselves to a particular organisation, but to focus our knowledge into conditions affecting clients in all areas of sport, ranging from hypermobility to diabetes, arthritis to peri / menopausal women. This decision was helped considerably by our training at NLSSM.
We are glad we chose NLSSM, the pre-eminent training school for our qualification, both because of the knowledge it provided to us and particularly having been able to build our partnership at WKSM having met like-minded people on the course, including each other. Our business plan sees us adding to our team including moving into other disciplines and expanding into teaching. Thank heavens we both have patient families!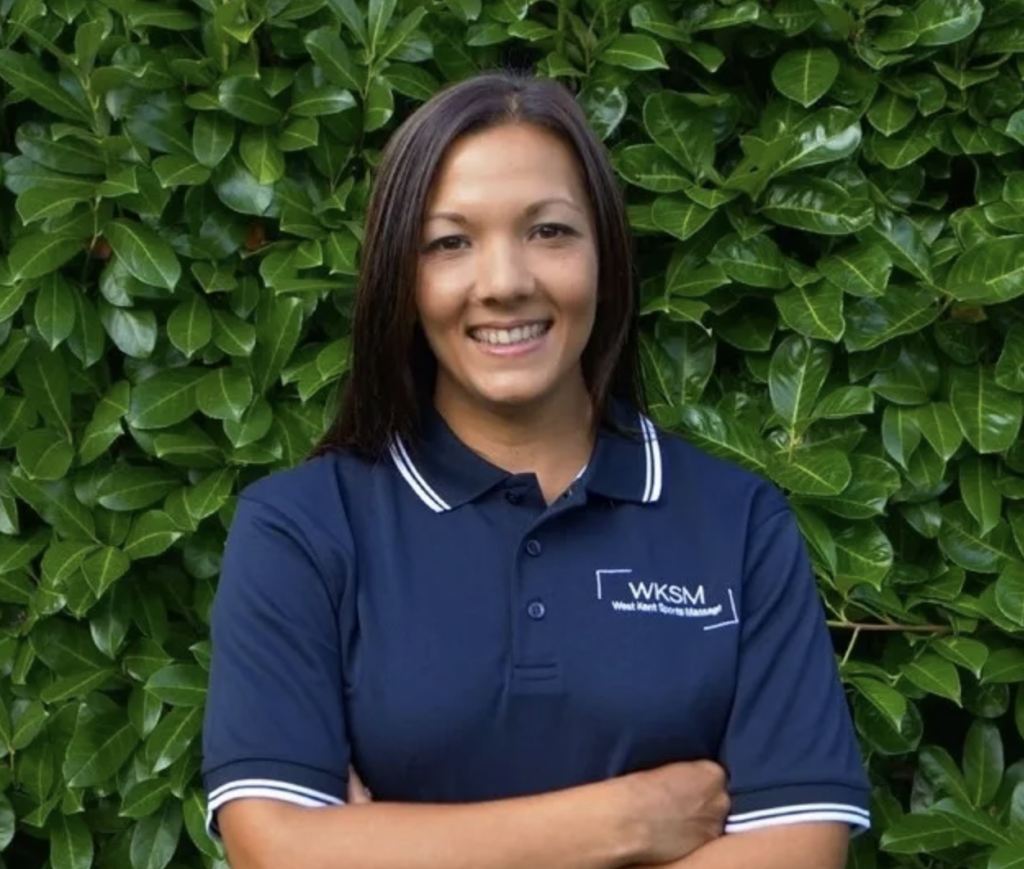 Since graduating in Sport & Leisure Management from Loughborough University in 2009, I had fallen into a desk job and knew I wanted to follow my passion and move towards an active sport-related role.
In 2018, I decided to train towards my L5 Sports Massage and Remedial Soft Tissue Therapy qualification at NLSSM, where I met Graeme. I have always had a keen interest in sport, including tennis, sailing and skiing, and now keep fit through running, HIIT and Pilates.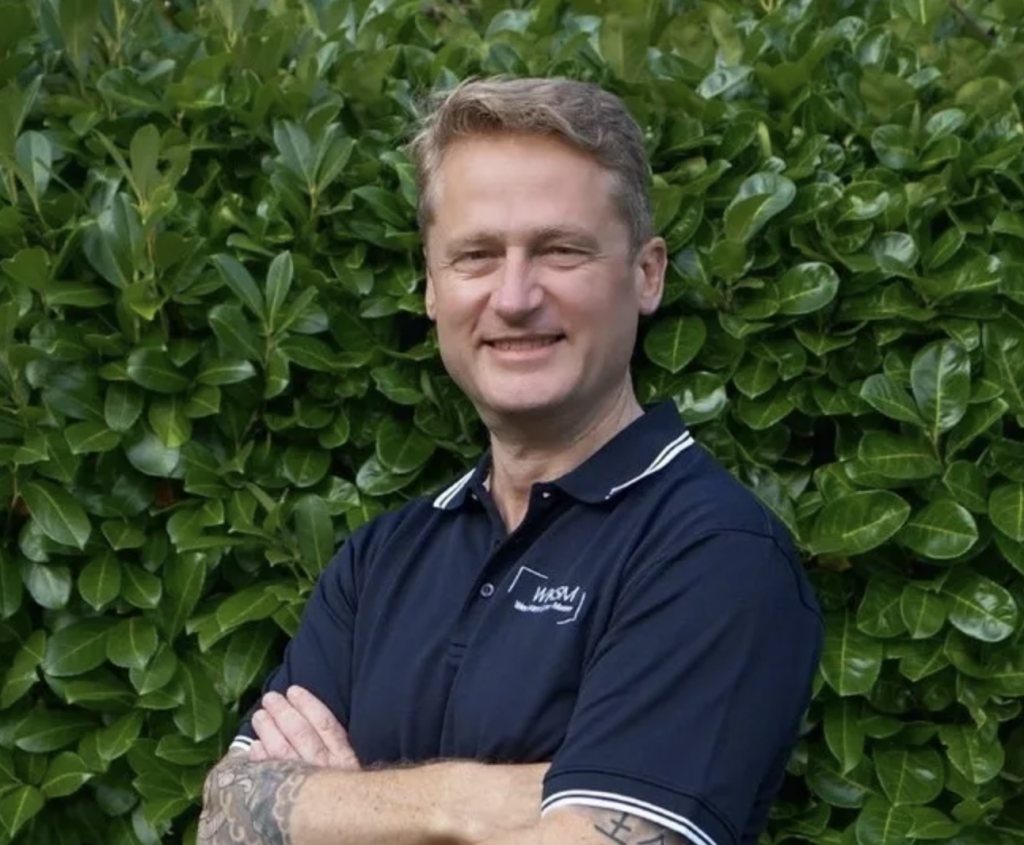 I had worked for 30 years in investment banking when my son hurt his neck; I realised I didn't know how to help him so wanted to change that.
In 2019 I signed up for the L5 Sports Massage and Remedial Soft Tissue Therapy qualification at NLSSM where I met Rachel. My training was helped by my passion for sports, having competed to national level in sports ranging from rugby, weight lifting and the javelin, and hold a black belt in Taekwon Do and national dancing qualifications.