Communication and understanding are key elements when booking future appointments.
Securing your next booking is easier than you might think, and because it is our job to take care of our clients, we can achieve this with multiple sessions. Being forward about making your client's next appointment before they leave is not the hard sell; it demonstrates your confidence in the role you play and the benefits that soft tissue work can have in helping them achieve their goals in both movement and well-being. Having the appropriate understanding and education is vital in being able to share this knowledge with your client.
Scenario
Client A has come in for a reoccurring soft tissue condition in the lower back. He has tried various forms of therapy, and some work for a while, but after a time, the back pain slowly returns. The repetitive nature of this condition has been ongoing for over ten years.
He cannot remember exactly when it started, but rather it was a gradual thing that initially improved with rest and mild stretching. He has been to the doctor on and off, and treatment has consisted of pain medications, physio and strength work. He is open to any other suggestions as he feels frustrated and is concerned it will never go away. 
Of course, we want to know more about the type of pain, where, when, and for how long, what helps or aggravates it. We also need to take a history of activity including anything job related, or accidents, i.e. falling from a horse, an RTA etc. 
We should not be intimidated by the historical presentation and/or treatment. Our initial intake should rule out any red flags, but in the absence of any underlying problems like cancer, we need to believe in what our hands-on skills can do. A one-off treatment might offer some relief, but it is usually temporary for a long-term condition. If your client leaves without a better understanding of how their body operates and they go away feeling great, if and when the pain eventually returns, they lose faith in what you did and classify your treatment along with all the others as a temporary fix, not the solution they have been searching for.
It is important that we educate our clients about the inclusive impact that their day to day activities can have on their bodies, nutritionally, physically and emotionally. These all play a role in our health. If a client understands the impact of their lifestyle, they can make important decisions for themselves. Part of our job is to encourage our clients to take charge and support their positive choices.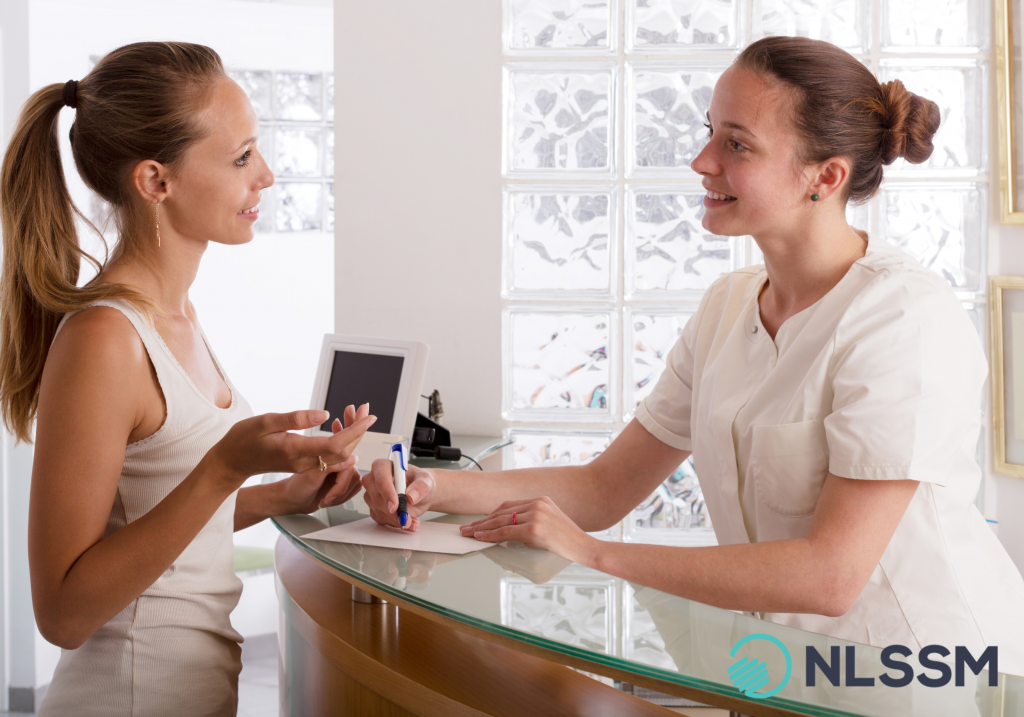 There is always an element of client responsibility, and lifestyle changes can be one of the hardest for people to make, but it is important that there is an informed discussion about what is and isn't achievable. Lifestyle changes remind me of the discarded New Year's resolutions that are made year after year. There are good intentions, but they often end up in failure. There is an art and skill when shaping new behaviour patterns, and these can take time, repetition and motivation. Your support over time can positively impact this process, and these are skills that you need to learn as a therapist. 
In most cases, I do not believe that there is such a thing as a quick fix. There might be a temporary one, but most chronic soft tissue conditions require a consistent approach coupled with an understanding about treatment and how this will bring about more long-term successes. Experience helps to develop this process, and it is one of the reasons that NLSSM offers both work and event opportunities in their Level 5 Diploma course – it helps to lay a foundation that supports this approach. 
My top three tips for securing follow-on appointments are:
Be the expert – when you qualify at a level 5, you will be able to provide the information that your client needs to make the appropriate changes and have confidence in your abilities.
Be confident – your discussion about the way forward should be inclusive of explaining the possible reasons for the occurrence and how regular massage can help support their journey to better movement patterns and health.
Respond to their goals – you will have your own goals based on the in-depth knowledge you have received in your training, but it is always important to recognize and acknowledge the goals that resonate with your client. Pick the ones that are their top priority.
The Level 5 Diploma will provide you with the understanding that will enable you as a therapist to deliver a treatment that will empower both you and your client and, therefore, increase the success of the treatment. 
The level 5 qualification will provide you with the ability to make decisions about soft tissue conditions, when to treat and when not to, or if you need to work in conjunction with other therapies. For us, the important bit is about the success of our client's outcome.  
By Susan Findlay, Director of NLSSM. You can read more about Susan here.