Everyone at NLSSM is trained to Level 5
With successful careers in sport and remedial massage, our teachers are highly skilled and qualified in all of the associated soft tissue techniques.
We are trained in the art of teaching and bring to class our different experiences from a variety of supporting skills in osteopathy, physiotherapy, sports therapy, nutrition, and as personal trainers. Our teachers are an important part of a support system that offers ongoing mentoring to both our students and graduates.
We take part in regular in-house teacher training days to make sure that we're always delivering the highest level of tuition that's tailored if necessary and relevant to the needs of each class. Passionate about what we do, we keep up with current research and skill sets and use a mixture of teaching methods, from old hands-on skills to the very latest technology.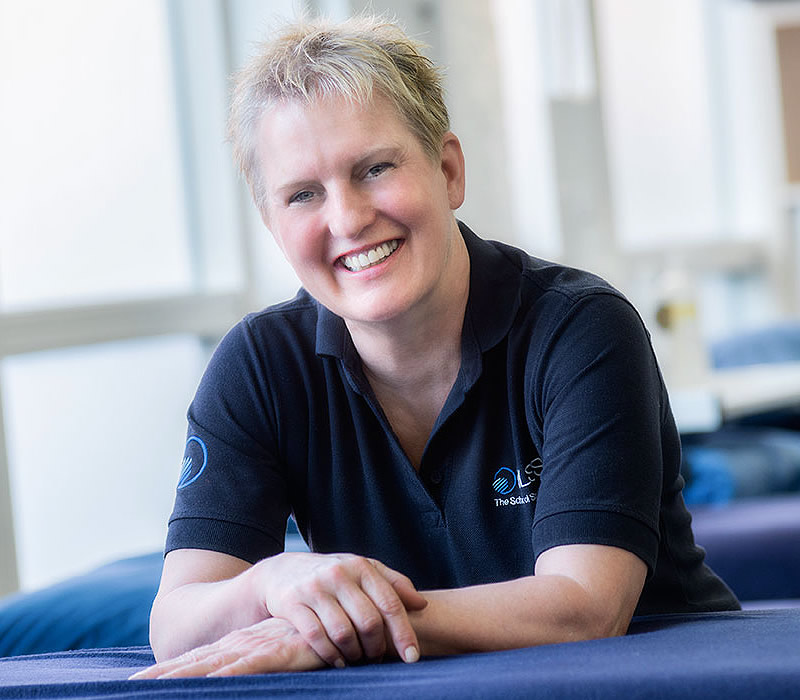 Like most of the people I teach, I came to sports massage by way of a journey.
Mine began with classical dance and gymnastics back in my home country, Canada. When your body is the tool that you work with, you learn to take notice of it and it was this interest in the human body that led me to retrain as a nurse.
Fast-forward to 1992 and I stepped off the plane onto English soil and my future life. After briefly working for the NHS, I made the choice to be my own boss. Still in the health and fitness field, I worked with GPs and health centres, setting up different schemes for a range of clientele.
Sports and remedial massage helps to bring all my skills together. I gained my certification in 1996 and began teaching in colleges and lecturing across the UK two years later. Although I am the director (and senior lecturer) of NLSSM, I have never given up the practical side of the profession and I still run my own clinic in North London. Keeping up with the real world helps to keep me inspired and that helps to make me a better teacher.
I'm passionate about providing the very best quality of training – and that goes beyond NLSSM
I sit on the board of the General Council for Massage Therapies with the aim of unifying our profession and raising standards.
Being involved with the Olympics was a great honour.
The London 2012 organisers invited me to join the selection committee helping to put together a huge team of sports massage therapists to be on hand throughout the games. I also volunteered for both the Olympics and Paralympics which to this day brings a smile to my face remembering all those amazing memories. It was a once in a lifetime opportunity and I know that the experience will continue to feed back into my teaching.
I'm not a natural born writer. My position as a teacher and lecturer have given me opportunities to share my knowledge with a wider audience through writing. I admire those who are at ease with this skill, I find it a challenge but over the years and with much support and encouragement from my editor (my husband) I regularly write for a number of periodicals. I have been writing for Massage World since 2006 on subjects that range from Sports Massage to Mentoring the Therapist. I have also written for The Journal of Bodywork and Movement Therapies, Embody, and Today's Therapist over the years.
My book, 'Sports Massage: An Illustrated guide of 39 techniques (Hands on Guides for Therapists)' is the result of years of experience as a teacher and clinical work as a sport & remedial massage therapist.
This book is based on the belief that with the correct approach all therapists can work with ease yet have strength and sensitivity within the same touch. It allows the hands to see more than the eyes thus accessing more information about the state of health within the tissue. The body centred approach will allow for both deep and energetic work while the therapist maintains an injury free career.
It can be ordered from either www.humankinetics.com or Amazon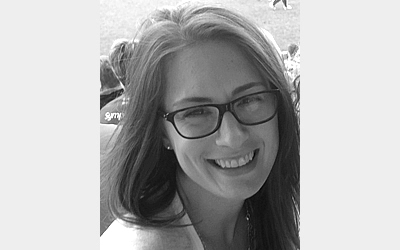 Joining in 2004, Cassandra saw first-hand the positive effects of sports massage and decided to take the course herself, graduating in 2008 and becoming a full member of the Sports Massage Association. Since qualifying with NLSSM, Cassandra has worked with people from all walks of life including the Saracens RFC, private clinics, participants in several London Marathons and volunteered at the London 2012 Olympics. After three seasons with the London Wasps RFC as their Senior Soft Tissue Therapist, she moved into the world of Olympic Sports and spent the next 4 years working in the English Institute of Sport and the Intensive Rehabilitation Unit dedicated to BOA funded athletes. She currently works for the Football Association as a consultant Soft Tissue Therapist to the U21's Mens England Football team.
She is also a fully qualified Polestar Pilates Reformer instructor and when she is not in the pilates studio you can find her at NLSSM helping run the business on a day to day basis.
T: 0787 283 4105
E: cassandra@nlssm.com
W: www.cassandra-gramozi.co.uk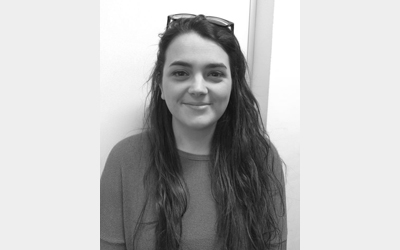 Aimee graduated from the University of Westminster in 2013 with a degree in Television Production.
She joined NLSSM in early 2015 as an admin assistant and social media content creator. After living in London for nearly 10 years, she decided to move to Toronto, Canada to enjoy a life of maple syrup, and now works remotely from the other side of the ocean.
T: 020 8885 6062
E: aimee@nlssm.com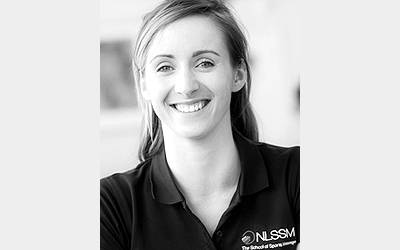 Stephanie is currently Head of Dance Science at London Contemporary Dance School and Lead Tutor for NLSSM.
Stephanie enjoyed studying dancers' health and well-being throughout her professional contemporary dance training at Middlesex University (London) which subsequently led to studying the MSc Dance Science at Trinity Laban (London) and then qualifying as a soft tissue therapist from NLSSM (London) before going on to complete a Postgraduate Certificate in Academic Practice at Canterbury Christ Church University (Kent).
Stephanie was previously Manager of the National Institute of Dance Medicine and Science (NIDMS) and has been a lecturer in Dance Science at UK universities and vocational dance colleges for nearly a decade.
Prior to her current role, Stephanie has been Head of Student Welfare at London Studio Centre and was thrilled to win the Healthcare Team Award from One Dance UK in 2021. Stephanie has a keen interest in injury epidemiology and has previously presented at IADMS, winning the Student Travel Research Award and has been an IADMS member since 2013.
Alongside work, Stephanie volunteers as Chair of the IADMS Development Committee and London Regional Director for the Sports Massage Association.
T: 0787 4769 361
E: stephanie@nlssm.com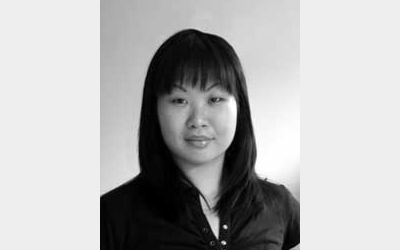 Esther originally trained at NLSSM. Her passion for learning has led her to complete an Osteopathy degree at the London School of Osteopathy (LSO). She works in private practice offering a patient centred approach to rehabilitation and performance. Esther enjoys teaching and loves to help her students' in their learning journey.

Esther's early sporting life was spent in BJJ (Brazilian Jiu-Jitsu) where she became the second woman in the U.K. to be promoted to rank of black belt. She also has experience in Judo, wrestling, powerlifting, weightlifting and climbing. 
T: 0772 558 2222
E: esther@nlssm.com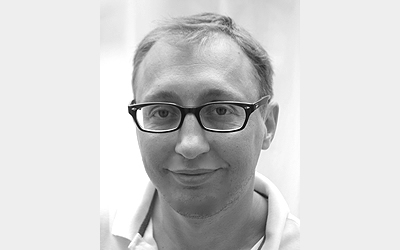 Ben originally worked in theatre, performed as a stand up comic and wrote for television.
However, during this time, Ben studied Tai Chi and in 2000 was given the opportunity to undertake a teacher training. It was then that Ben began his new career, teaching its exercise and restorative principles, internationally. He continued his studies by training as a physiotherapist, qualifying in 2008.
After spending several years in the NHS, Ben decided to specialise in musculoskeletal treatment. This led him to undertake a post graduate course with NLSSM in 2015, which gave him the motivation to start his own practice. At the same time he was also given the opportunity to teach for NLSSM.
Through a combination of these opportunities Ben has been involved in many events such as The Athletics World Championships, several London Marathons and large venue Pitch Side Physiotherapy. He also continues to expand his knowledge, recently becoming a qualified acupuncturist and training to use CBT to aid clients with chronic long term pain.
Ben continues to learn, teach and treat in both massage and physiotherapy embracing the opportunities massage and working with NLSSM give him.
T: 07815 870 590
E: ben@abmap.co.uk 
W: www.abmap.co.uk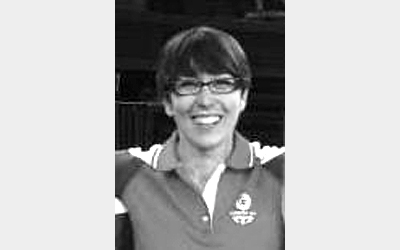 Kath graduated from NLSSM in 2011, having come to Sports Massage via a degree in languages and a meandering 'career' in customer services and facilities.  She now works for herself on a mobile basis; as a Director and manager of all things membership-related for the SMA; and as a marker for NLSSM when not teaching.
Kath lives in South Manchester with husband, son and dog and spends her time (when not working) training for long bike rides and hiking up moderate hills, with the occasional mountain thrown in for good measure.
T: 0778 754 1619
E: kath@nlssm.com
W: www.essential-massage.co.uk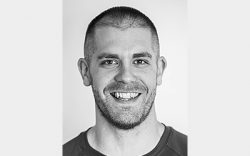 Chris originally trained as a personal trainer in 2009, where his fascination with the human body and how it performs began. After a few years in the fitness industry and having many, lengthy discussions with other therapists on the benefits of soft tissue treatments, he decided to enrol at NLSSM to further his knowledge. Since graduating Chris has never looked back and now has his own private practice in South Buckinghamshire where he combines soft tissue and exercise therapy in one approach. When Chris isn't working he can be found walking his ('slightly' crazy) cocker spaniel and training in the martial arts.
T: 07743 950231
E: ChrisSurridge@nlssm.com
W: www.cjsmuscletherapy.co.uk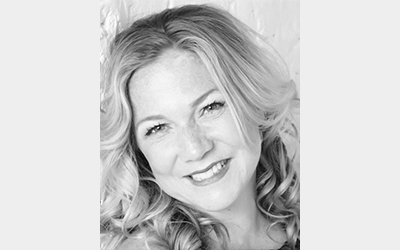 Boo re-entered the arena of health and fitness, after a number of years of raising a large family, by undertaking the diploma at NLSSM during the pandemic. 
Originally qualified as a physiotherapist by completing a Biomedical degree with Physiotherapy at King's College, University of London, she worked within various disciplines in the NHS. 
After several years out of the health sector, when travelling, working in sales and tutoring secondary school pupils, she returned to use her skills and passion for learning and teaching to become a tutor at NLSSM. 
Currently, she works in private practice, and supervises at numerous sporting events, from working with charities for the London Marathon, and triathlons to private companies running fitness parties in the City, or working with elite sporting teams such as the NFL, England Netball and Harlequins Rugby Teams. Volunteering at the Birmingham Commonwealth Games 2022 was a particular highlight in her career. 
The experience of working at the Marathon has extended her love for running, having run London twice and fundraising for different charities. Her interests in fitness also include weight training, pole dancing and aerial hoop. 
E: boo@nlssm.com 
T: 07860 633847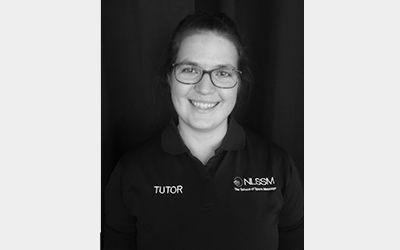 Laura originally qualified in 2012 from the University of Leeds with a sports and exercise science degree, including a year's placement in a human performance exercise physiology lab. After her experience of volunteering at London 2012 and chatting to the wider medical teams on the benefit of soft tissue treatment, she began her career as a massage therapist. In 2015 she upskilled her qualification with NLSSM and joined the team.
Laura has worked with numerous national and international athletes and at many large-scale events, as well as promoting the benefits of massage to the office world. She is the Head of the marking department and is now on board as an assistant tutor. 
This is not the only thing she enjoys but loves spending time in the gym or out for hikes with her son and their rescue dog.
E: laura@nlssm.com 
T: 07754537335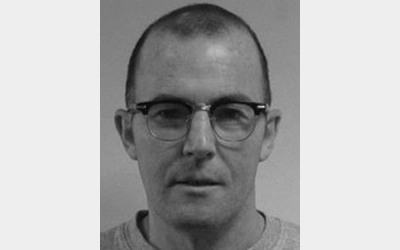 I am an Associate Professor in Exercise Science and my specialist areas of teaching and learning include Sport and Exercise Physiology; Physical Activity and Health; Strength and Conditioning and Exercise Testing and Interpretation. I am a Senior Fellow of the Higher Education Academy (HEA) a member of, and accredited by, The British Association of Sport and Exercise Science (BASES) and also hold the status of Chartered Scientist (CSci) with the Institute of Chartered Scientists. 
My research interests focus on the impact of environmental factors on sport performance, exercise recovery and health. I have investigated the impact of prolonged stasis on vascular blood flow and reactivity with and without exercise interventions. I have supervised projects, (including PhD), which investigate the role of exercise and hypoxic conditioning on psycho-physiological markers of health and wellbeing in overweight and obese populations. My current area of research interest is on the role of heat therapy in preparation for or recovery from eccentric muscular exercise, to minimise the impact of muscle damage / maximize the rate of muscle recovery. 
The potential for exercise and /or therapeutic interventions to improve either sporting performance or the health and wellbeing of sedentary or older individuals has been at the forefront of my teaching and research interests throughout my career. I am passionate about the role that exercise has as a prescriptive means of enhancing the health, wellbeing and quality of life.
E: steve.hunter@lsbu.ac.uk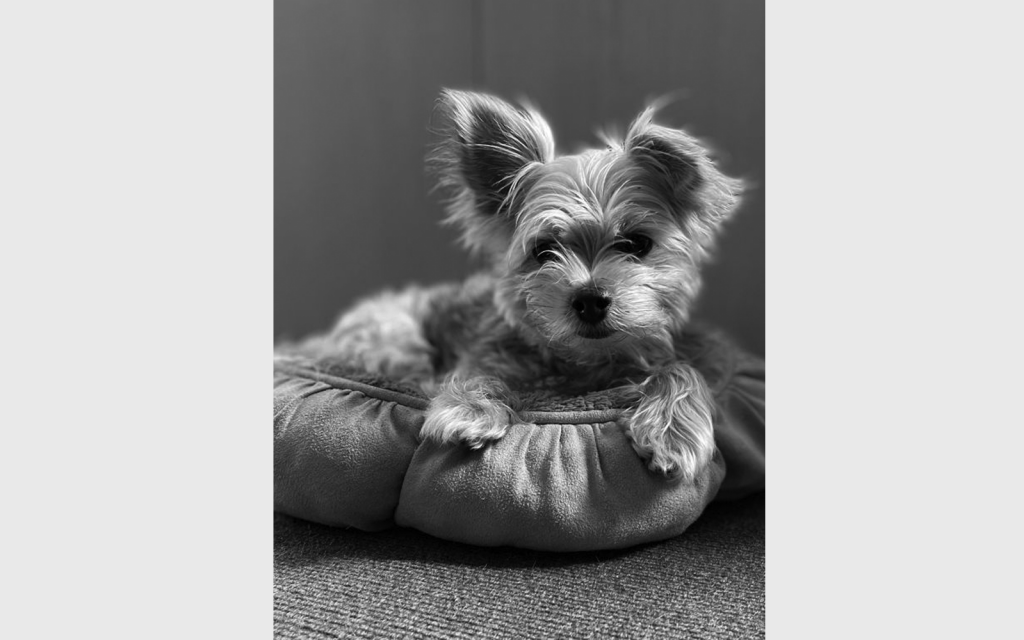 Last but certainly not least, is the official NLSSM Mascot, Dexter. 
Dexter belongs to Susan and has been apart of the NLSSM family since 2013. If you've visited our school, you most likely will have seen Dexter in the office entertaining us with cool tricks or just generally looking cute. 
He's always available for attention and walks so feel free to say hello to this friendly fur-ball if you see him!